Insert

WHO-AHPSR Case Study of IHS
Resident Visitor Observations
IHS-Staff Login

<! Side menu code ends here-->
Organisation & Structure.
Mission and Goals:
The Institute of Health System (IHS) mission is to groom skills, gather evidence and generate knowledge, for better health systems that would improve people's health.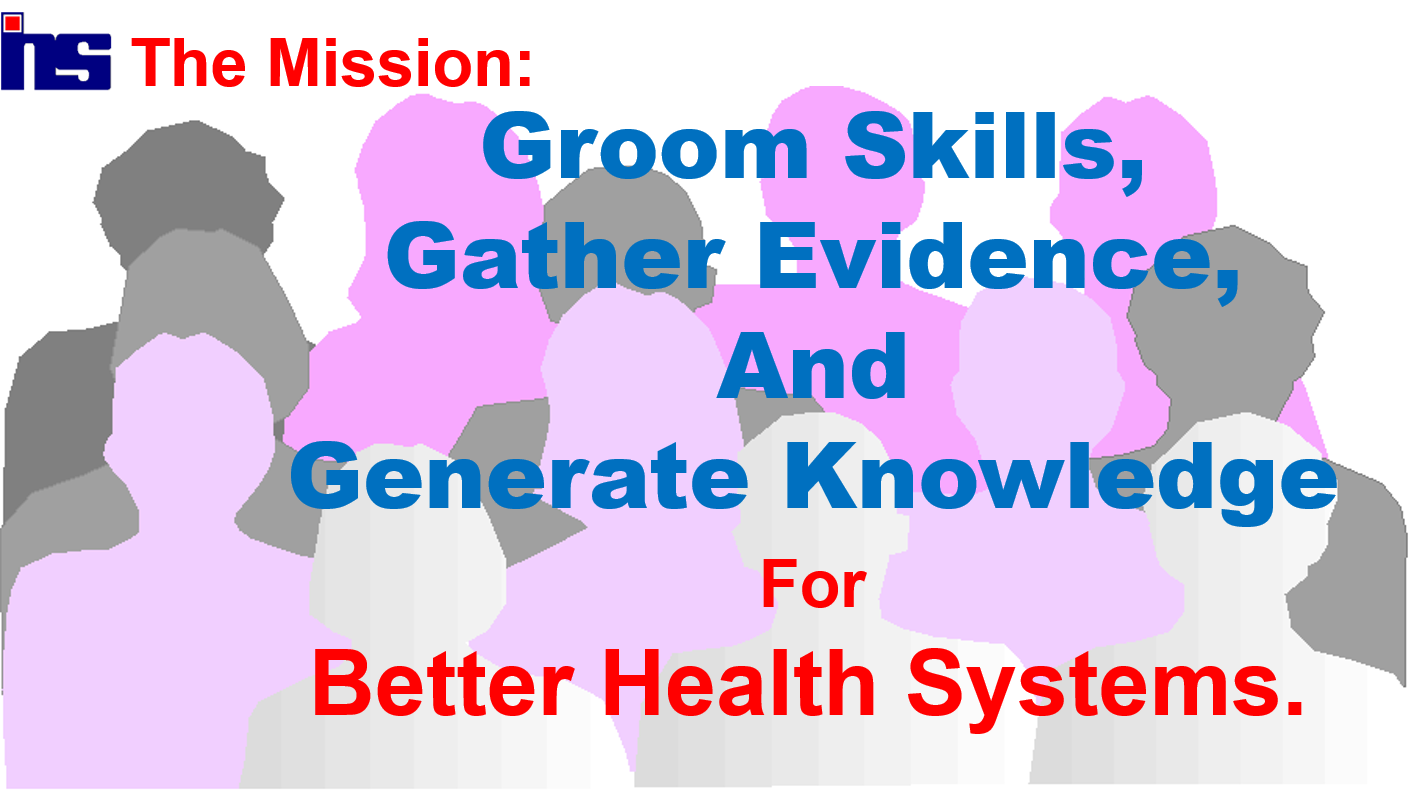 The IHS is founded on the principle of Multi-disciplinarity, Interdisciplinary wok, Health Systems Research, Application and Services for Public Health.